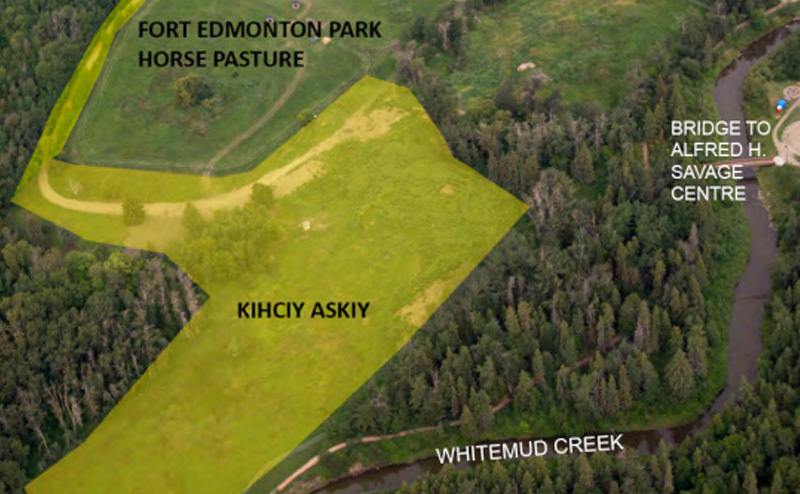 kihciy askiy (key-chee-ask-ee) will provide a natural setting for the Indigenous community to host ceremonies, sweat lodges and facilitate intergenerational learning.
Project Update - August 2022
Construction on the project is ongoing with finishing work being done on the Pavilion Building, Storage and Amphitheater Building along with utilities and landscaping. Construction completion is expected in late 2022, with an official opening anticipated in spring 2023.
Prior to construction commencing, a ground blessing was held in September 2021 to thank and honour the relationship between all stakeholders on this project as well as to seek blessing from Mother Earth in allowing construction to take place.